Press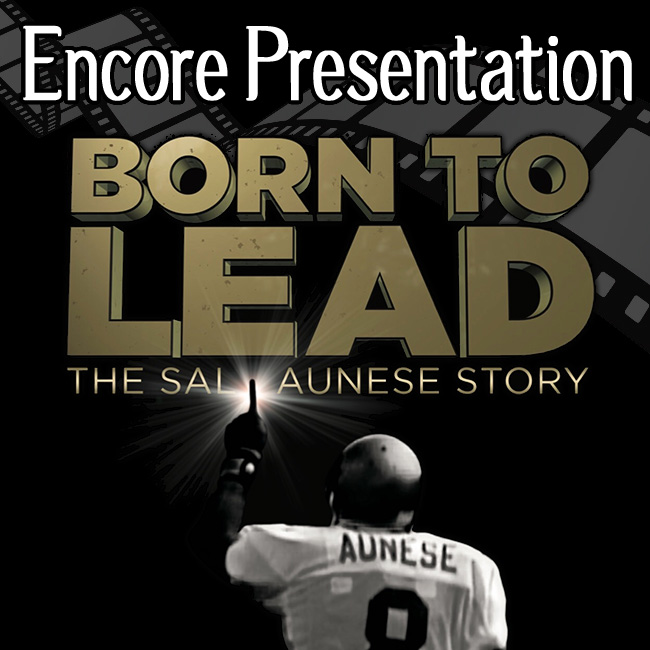 Born To Lead – CBS Sports Encore Presentation
— October 6, 2017
Don't miss the encore presentation of Born To Lead: The Sal Aunese Story documentary on CBS Sports Network this Friday, October 6th at 5:00 PM PST / 8:00 PM EST.
More information HERE 

---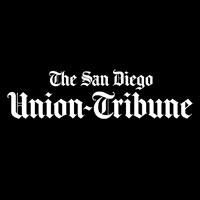 Born To Lead Film Review – San Diego Union Tribune
— August 21, 2017
The first thing a writer learns in journalism class is "Don't bury the lead." In the first two or three paragraphs of a story, tell your readers why you're writing the story. I imagine the same theory holds true in film school.
Early on, tell viewers why they purchased a ticket to see your production. On Friday in Hollywood, "Born To Lead: The Sal Aunese Story" made its theatrical debut. It must run for a week in Los Angeles and New York to receive consideration for an Oscar in the Best Documentary Film category.
Read full article HERE 

---
Born To Lead Film Debut – Buffzone
— August 17, 2017
Aunese is a former CU quarterback who passed away on Sept. 23, 1989, in Boulder after a fight with inoperable stomach cancer. The film, which has been years in the making, portrayed the life of a young man who grew up in Oceanside, Calif., destined for greatness on the field. Raised in a tight-knit Samoan family, Aunese was a star player in his youth and in high school.
The film captures footage from throughout Aunese's career and also features interviews with several members of his family, past teammates and coaches in high school and college and his close friends from Boulder.
Read full article HERE

---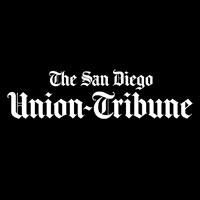 Sal Aunese Film Debut – SD Union Tribune
— August 14, 2017
Nearly 10 years in the making, "Born to Lead: The Sal Aunese Story" is ready for its debut.
The documentary, which is based on the life of former Vista High and University of Colorado quarterback Sal Aunese, will open in Los Angeles and New York on Friday for a week-long run that is required for a possible Academy Award nomination in the Best Documentary category.
Read Full Article HERE

---
LB Pookie Maka Leaves CU Football Program
— June 19, 2017
Colorado has confirmed that outside linebacker Pookie Maka has left the football program.
A true freshman last season, Maka redshirted in his one season on campus. The 6-foot-3, 220-pounder from Cottonwood High School in Salt Lake City, Utah, selected CU in the final days before national signing day in 2016.
The Buffs loved Maka's pass rushing ability coming out of high school. On signing day in 2016, head coach Mike MacIntyre said, "I call him a heat seeking missile on the quarterback. The quarterback needs to find out where he is and he always plays with passion and effort."
[Read Full Article Here]
---
CBS Sports Network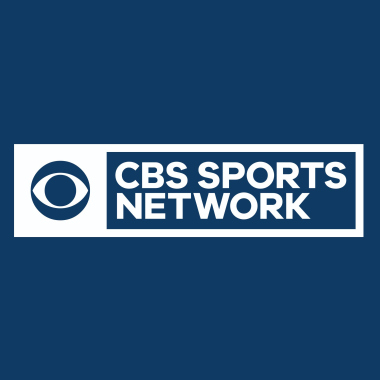 We are pleased to announce that we will have our U.S. Telecast Premiere of Born To Lead: The Sal Aunese Story on CBS Sports Network
The film will screen Friday, August 18th, 2017 at 7:00 p.m. Eastern & 10:00 p.m. Pacific.
*Check your local listings*
[Read Full Article Here]
---
Born To Lead Article on Scout.com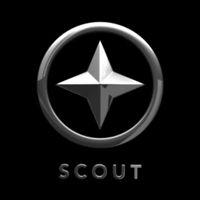 — February 23, 2017
It all started with an idea back in 2008.
George Antonopoulos wanted to create a film that told the story of Sal Aunese, who starred at quarterback for the Buffaloes before having his life tragically cut short by cancer.
"I watched it all unfold with my eyes. I knew I had to do this," said Antonopoulos, who enrolled at CU the same semester as Aunese. "But back in 2008, the economy was so terrible there was no way I could make a big, massive, dramatic movie, especially being a first time film maker."
Read Full Article Here
---
BORN TO LEAD: THE SAL AUNESE STORY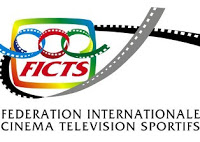 — November 2, 2016
An exhilarating sports documentary film about the first NCAA Samoan quarterback, Sal Aunese, who in 1989, takes a down and out team to the National Title – only not in the way that you may think.
Sal Aunese was the University of Colorado's star Samoan Quarterback who died of stomach cancer in 1989, and his team promptly dedicated their season to him. It is a rousing story of courage, friendship, and living life against the most brutal of obstacles.
[Read Full Article Here]
---
Sal Aunese film portrays ups and downs of former CU Buffs QB's career
— August 16, 2016
There were moments of laughter. Moments that brought cheers.
There also moments that sent tears down cheeks and filled the theater with a chorus of sniffles.
On Saturday night, several Colorado football greats and supporters were on hand at the CU South Denver campus to watch a special screening of "Born to Lead: The Sal Aunese Story."
"I saw the first run of it in San Diego in December," former CU receiver Jeff Campbell said. "Seeing it again today, they really did a nice job of helping the viewer see why Sal was born to lead. It was a fantastic film."
[Read Full Article Here]
---
Review by The Geek Watch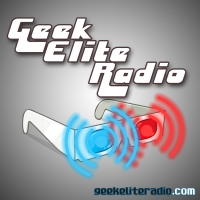 — August 14, 2016
During a private screening at the Colorado University south campus I was privileged enough to experience Born to Lead: The Sal Aunese Story, which is about how Sal Aunese changed CU's football program forever. Let's break it down.
Biopics of inspiring people can be powerful films. Watching the unlikely genius make it big in the music industry, become a sports legend, or rise from obscurity to take Hollywood by storm can be very fun. The audience can vicariously live through the characters for 2 hours as they accomplish their dreams. Most biopics have similar endings though.
1. The main character overcomes adversity, and makes it big/wins the game…roll credits.
2. The main character makes it big, let's it all fall apart, and makes a comeback/learns life lessons…roll credits.
[Read Full Article Here]
---
Born To Lead on San Diego Union Tribune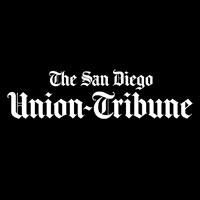 — October 22, 2013
The Vista High quarterback/safety/kick returner led the Panthers to the 1986 San Diego Section championship and a mythical state title. Aunese – so fast that he ran on the Panthers 4×100 relay team – ran the option with a confident, linebacker-mentality aplomb. He punished receivers who dared venture over the middle. And he was such a skilled punt returner teams did their best to kick away from him.
Aunese attended the University of Colorado, started for two seasons and then died of inoperable stomach cancer on Sept. 23, 1989. He was 21.
Read Full Article Here
---
GJ Graduate Produces Sal Aunese Documentary

— November 19, 2009
George Antonopoulos watch-ed closely as the University of Colorado football team rallied around a fallen teammate to win a national title.
Twenty years later, the Grand Junction High School graduate's documentary film is on the verge of being released. "I'm riding in a cloud I can't explain," Antonopoulos said. "Being from Grand Junction allowed me the opportunity to succeed on a bigger scale."
[Read Full Article Here]
---
The McCartney Connection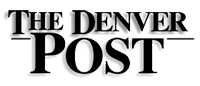 — July 29, 2007
A purple LSU pennant stands next to a black-and-gold University of Colorado welcome mat, a symbolic deliverance from one school to another of two names forever linked to CU.
Walk into the house and there's no doubt where the delivery is going. A nearly life-sized gold LSU tiger greets you inside the front door. Also standing inside the front door is T.C. McCartney.
However, if you're a longtime fan of Colorado football, standing in front of you is the ghost of Sal Aunese.
[Read Full Article Here]
---
7 Sports Exclusive! Sal Aunese Story Going Hollywood?
— October 8, 2007
There are still a few details to be worked out, so nothing is official yet, but 7 Sports has learned that Livin Large Productions out of New York is working with C.U. on a feature film called "Sal".
It's the story about former Buffs quarterback Sal Aunese.
Sal died of stomach cancer during his senior year in 1989. The team used his memory as motivation to eventually win the national championship. It was one of the most heartwarming college football stories ever.
But it also became known that Sal fathered a child with head coach Bill Mccartney's daughter Kristy. And that young man, T.C., is now 18 and headed to L.S.U. to play football.
[Read Full Article Here]
---
Suicide Anyone? 3 One-Acts by John Patrick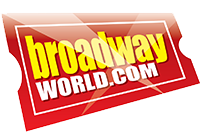 — October 8, 2005
Three rarely-seen one-act plays by John Patrick, the author of The Teahouse of The August Moon and The Hasty Heart, are currently being presented through October 16th at the 45th Street Theatre (354 W. 45th Street, between 8th and 9th Avenues). Collectively titled Suicide-Anyone?, they comprise Loyalty, Empathy and Confession.
The show, which runs at 90 minutes, is directed by Jeffrey Davolt and presented by Livin' Large Productions, LLC, with a cast that includes George Antonopoulos, Victor Barbella, Gregory Patrick Jackson and Lara Anne Slife. The show will be performed under an Equity mini-contract.
[Read Full Article Here]
---
Tragic Is Comic in Trio of Obscure John Patrick Plays, Suicide Anyone?

— October 5, 2005
One of the least funny of human experiences gets comic treatment in a trio of one-acts billed as Suicide, Anyone?, by Pulitzer Prize-winner John Patrick — whose death in 1995 was by his own hand.
Livin' Large Productions, LLC, presents the works Off-Broadway Oct. 5-16 at the Primary Stages Theatre at 354 W. 45th Street (between Eighth and Ninth Avenues) in Manhattan.
Jeffrey Davolt directs the lesser-known one-acts by Patrick, who won a Tony Award and a Pulitzer Prize for his 1954 play The Teahouse of the August Moon, and also penned The Hasty Heart and the popular Everybody Loves Opal.
[Read Full Article Here]